SURF SIDE VI REUNION
Do you remember, Surf Side 6?
If you do you'll want to keep August 26th open. Even if you don't remember some of the best parties to hit the north coast, this will be sure to please! Our biggest party of the Summer will be August 26th as the guys from S.S. VI bring another reunion back to Pogie's Clubhouse.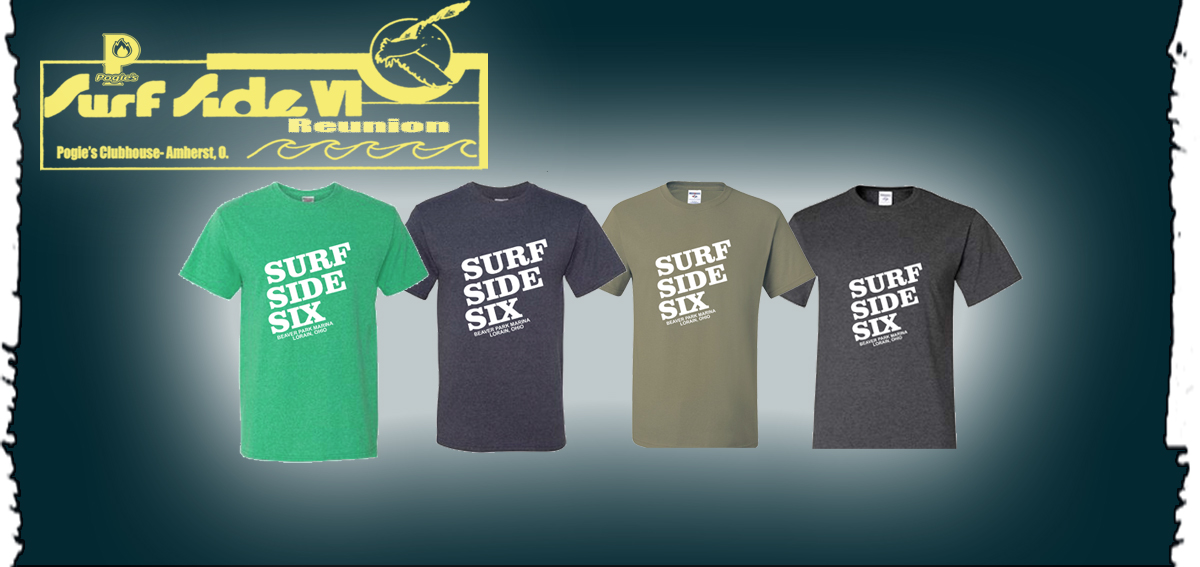 For a limited time only get your Surf Side VI Reunion Ticket with a T-Shirt to commemorate the Day! Quantities are limited. After you order you will receive an email asking for your shirt size! This deal is only available for a limited time! The cut off for orders with a Surf Side VI T-Shirt is August 19th, 2018!

Order yours today at the link above. Ticket & T-Shirt Combo $30
We really want to make this as big and special as we can. We'll have live music on the patio all day. Come hear The Don't Ask Band, Rick Kean and the Wyng-It Band, New Pollution, and Entourage.
Come inside the clubhouse and take a stroll down memory lane at the S.S.VI museum.
Pogie's Clubhouse is BYOB so don't forget your coolers!
Party 2-6
Buffet 3-5
Tickets $20
440-864-4654
or
Order Online
PogiesCatering.com
Advance Ticket Sales Only
~Menu~
Pogie's Lemon Herb Chicken Breast
Smoked Pork
Italian Sausage
Baked Beans,
Corn on The Cob
& more