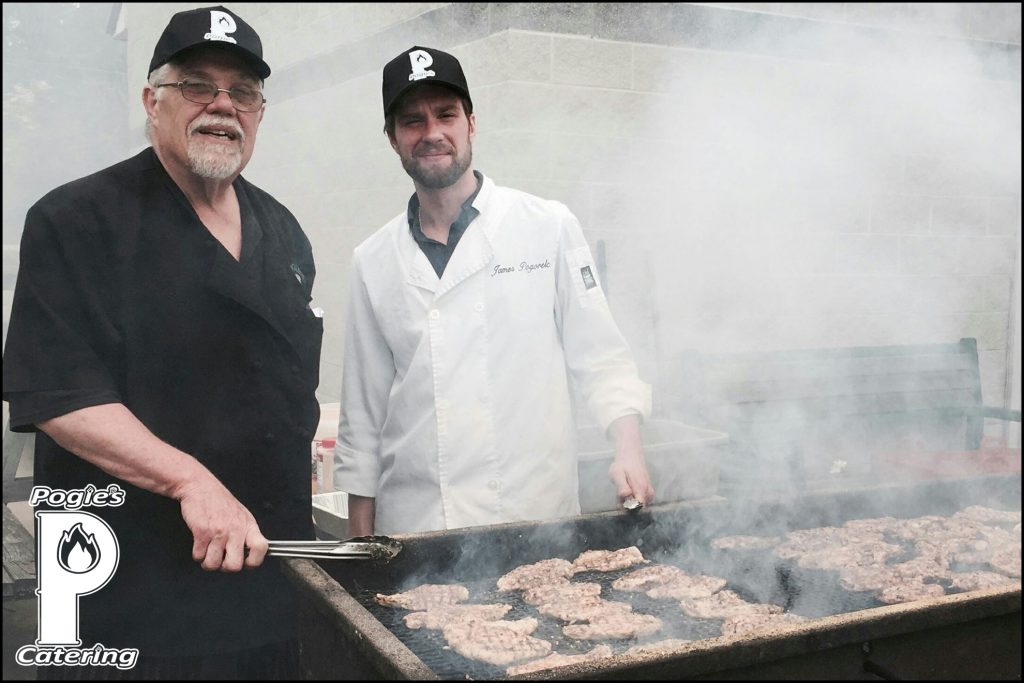 What started as a way for Pogie and his friends to spend Saturday's and earn a few extra bucks, has turned into a well known local business over the last 30 years.
After working for over 15 years in various restaurants and graduating from the Lorain County JVS Culinary Academy, Pogie's son, James, joined the family business and together they have worked to expand the menu.
As an "On Site Culinary Specialist" father and son team, Pogie and James travel all over Northern Ohio bringing great food and great hospitality to your table at the venue of your choice. Click HERE to view our seasonal catering menus!
Pogie's Catering home base is "Pogie's Clubhouse on Jefferson". To learn more about booking our clubhouse for your event, click HERE.