STEP 1: PICK YOUR VENUE
Reverse raffles, night at the races, concerts, and silent auctions can earn big money for your group. At Pogie's Clubhouse or at the hall or venue of your choice we'd be happy to cook for your group and help you earn big.
STEP 2: PICK YOUR EVENT & MENU
Night at the races with a Pogie's bbq buffet? That's money. Reverse raffle with a spread full of Pogie's hot appetizers and party trays? That's money. Silent auction benefit with entrees like our Seafood Grill, Steak Fry's, and Southern Style BBQ Chicken? That's money.
STEP 3: PROFIT
From casual to elegant, Pogie's catering can fit any atmosphere. Give your guests the best around and keep your budget where it needs to be. We have something for almost every occasion. At Pogie's we know it's not a party with out good food, and that's why we're here.
Click here to view our Seasonal Menus. Call 440-864-4654 today for your free consultation.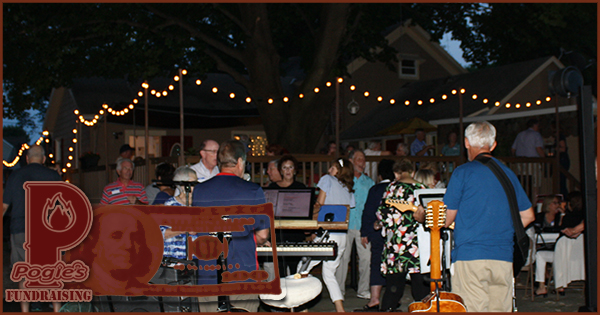 Pogie's Clubhouse features a big back yard and oversized deck that give your event a block party cookout atmosphere. Our patio is well suited for live music, we also have indoor-outdoor speakers to play any playlists or cd's of your choice. Classic Pogie's food grilled onsite always adds a bit of flair as your guests can watch their food being cooked as they relax on our oversized deck under our giant shade tree.
Add a gift Basket Raffle Table to any event and we'll provide extra tables to display your baskets free of charge.
Fun times and great food for a good cause
Call today to set up your free event consultation 440-864-4654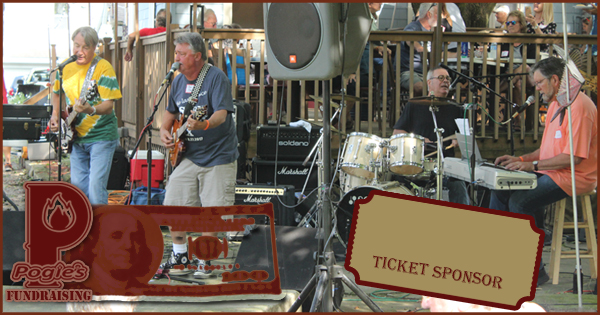 Ask about how your group can earn money by being a ticket sponsor of one of our Special Events and raise funds without doing any of the planning!

TRY A DRIVE THROUGH!
Drive through fundraisers are a fantastic and safe way to raise funds for your group! Many people are reluctant to gather for classic fundraising banquets. Curbside pick-up has become the go to for dining out and it can work for your fundraiser too! Weather at Pogie's Clubhouse or a venue of your choice, we can offer our menu safely packaged to go for all your guests.
Set your ticket price and order the menu, it's that easy. Pogie's will take care of the rest. We'll package each meal to order and deliver it to your guests' curbside, and they won't even need to get out of the car.
Pogie's Catering's mission is to help your group reach its goal. Safe social distancing, good food, and a financially success event, are all possible with Pogie's Drive Through Fundraisers.