All you need for your graduation party in one stop. We'll take care of everything, you just make the guest list. We'll have our oversized deck and big back yard set for your grads big day. You and your guests get use of our clubhouse and yard for the whole day. We'll have the grill fired up hot and the ac in the clubhouse nice and cold for your guests to have a rest on the couch or to eat inside out of the elements in our dining room.
Our back yard is perfect for yard games and bonfires. Our oversized deck features plenty of shade from our big tree and speakers inside and outside that can play any cd or playlist on a device of your choice.
At the end of the day, when your guests leave you can go home, to a nice clean house, and let us worry about the cleanup. Pogie's Clubhouse: Live in your house, party in ours.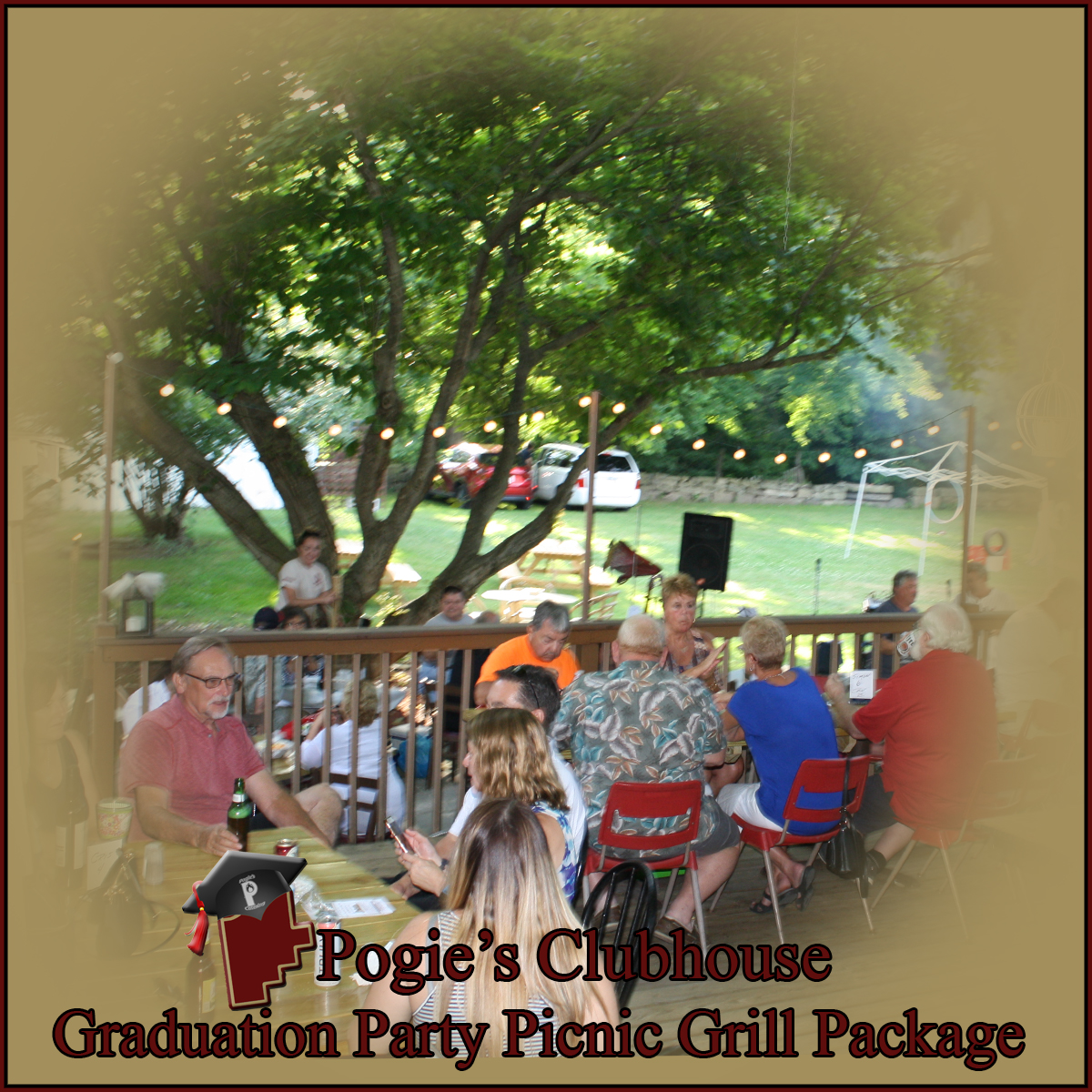 Pogie's Clubhouse Graduation Party Picnic Grill Package
Minimum 50 People $975
Add $13 per person for extra guests over 50 people
$250 down due at the time of booking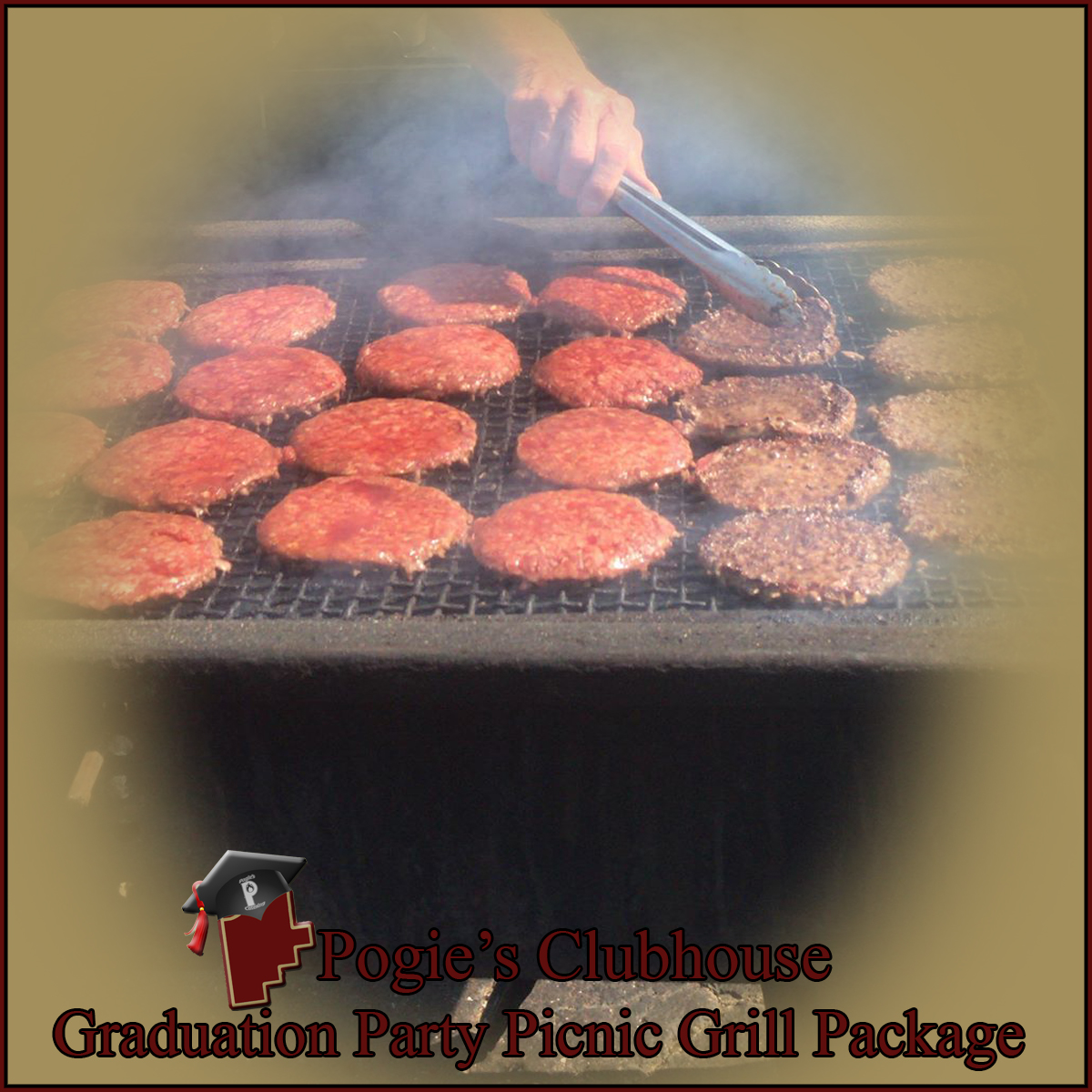 ~Includes~
1/3 lb Cheese Burgers
Grilled Beer Brats
Hot Dogs
Baked Beans
Potato Salad
Coleslaw
Chips and Snacks
Ice Tea
Lemonade
Add a personalized custom Sheet Cake
Vanilla, Chocolate, or Marble
$2 per person
For a free consultation or to book your 2022 graduation party call 440-864-4654

Offer good on 2021 gradation parties scheduled for dates between May 6, 2022 - July 31, 2022
at Pogie's Clubhouse on Jefferson only.