Have your next fundraiser at Pogie's Clubhouse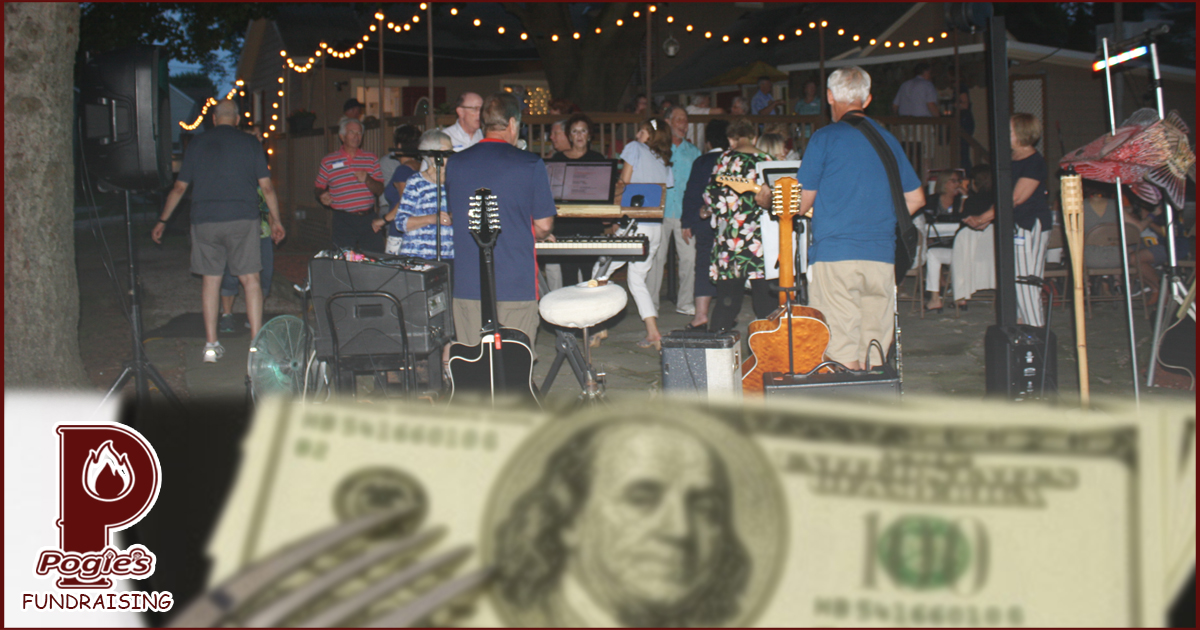 Pogie's Clubhouse features a big back yard and oversized deck that give your event a block party cookout atmosphere. Our patio is well suited for live music, we also have indoor-outdoor speakers to play any playlists or cd's of your choice. Classic Pogie's food grilled onsite always adds a bit of flair as your guests can watch their food being cooked as they relax on our oversized deck under our giant shade tree.
Turn your fundraiser into a back-yard carnival funfair! We'll work with you to select a variety of back yard games of skill your guests can play in our big back yard. Play for prizes or just for fun. Ticket sales from games are a great way to boost your organizations fundraising for the night and help add a fun theme.
Games and attractions are subject to availability.
Bounce Houses $250
Basket Ball Shoot Out $130
Soccer Goal Kick $55
Golf Challenge $55
Wheel-o-Chance $80
Inflatable Twister $170
Dunk Tank $260
Small Test of Strength Hammer Bell $75
Balloon Pump Racers $85
Table Top Bowling $65
Bean Bag Knock 'em Down $40
Ring Toss $40
Plinko $40
Duck Pond $75
Milk Bottle Knock Down $25
Balloon Dart Toss $20
Quarterback Challenge $20
Cotton Candy $75
Pop Corn Machine $75
Snow Cone Machine $75
Add a gift Basket Raffle Table to any event and we'll provide extra tables to display your baskets free of charge.
Fun Times and great food for a good cause
Call today to set up your free event consultation 440-864-4654