Your new holiday tradition
The Holidays are a time for friends & family, good food, and giving back. Come celebrate the holidays, "Pogie's Style" at, Pogie's  Holiday Toy Drive, and start a new holiday tradition.
We're inside, and the tree is up for for Pogie's Holiday Toy Drive. Pogie's Christmas buffet will be up all night. Pogie's appetizers, classic buffet dishes & sides, eggnog, hot chocolate, and cookies will keep you fueled as you catch up with new & old friends and dance the night away to a live musicale performance.
Help us give back this holiday season by participating in our Tickets for Toys Raffle. Bring a new unwrapped toy and get a ticket to the raffles. The more toys you bring, the more tickets you get and the more chances you have to win big at Pogie's Holiday Toy Drive. All toys gathered for the raffles will be donated to Lorain County Toys for Tots.
Bring a group and make, Pogie's Holiday Toy Drive your new holiday tradition.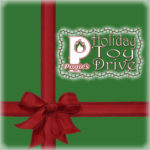 Pogie's Christmas @ The Grange 2017
Ronnie Clinton performs "Sweet Caroline"