Clambake at The Clubhouse

2 Great Clambakes at Pogies
Pogie's Land & Sea Clambake at The Clubhouse pays homage to our past. We serve up 2 classic North-Coast Clambakes featuring Clam Broth, New England Clam Chowder, A Dozen Middle-Neck Clams, A Hand-full of Prince Edward Island Mussels, Grilled Lemon-Herb Chicken, Corn on the Cob, Baby Redskin Potatoes, and a Roll & Butter with dessert.
Hit the chowder table, the clam steamer, and the buffet table for all 3 courses as live music plays on our patio. Pogie's Annual Land & Sea Clambake is b.y.o.b. and a true North-Coast, Fall Classic.
September 11th
Sunday afternoon, September 11th we had the musical duo of Ayden Ash and Doug Nichols!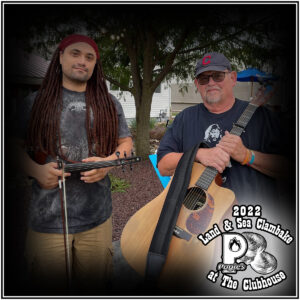 October 13th
Thursday evening, October 13th we'll have live music from Tim Blake!  Tickets are advance sale only and must be purchased one week prior to the event! Tickets are $37 and include admittance and a full Pogie's Clambake. An extra dozen clams can be added to your dinner for only $14! Tickets are available online or by calling 440-864-4654.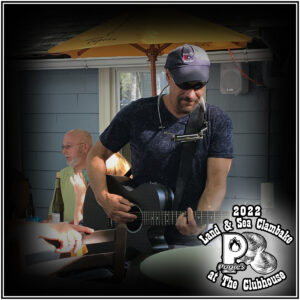 Advance Ticket Sale Only
Clambake-$37
Pre-order Additions  *Extra Dozen Clams $14
~PUCHASE BY: October 10th~
Doors 5 pm
Chowder 6 pm
Dinner 6:30