POGIE'S HOMESTYLE BBQ
We're serving our BBQ specials hot off the grill. Pogie's favorites like St Louis Style BBQ Ribs, Boneless Lemon Herb Chicken Breast, Prime Rib, and our Slow Cooked BBQ Brisket are just some of the tasty options we'll have available.
Family Meal Specials
Order by the plate or order our Family Meal Special to feed the whole family. You can even pre-order Pogie's Family Meal Special early in the week by Wednesday at 5pm and get a pre-order discount. Our Family Meal Special will feed 4-6 hungry people.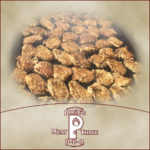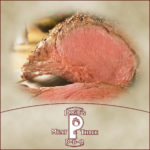 Gift certificates are available!
In the cuisine of the Southern United States, a meat and three restaurant is one where the customer picks one meat from a daily selection of three to six choices and three side dishes from a list that may include up to a dozen other options.

Meat and three is popular throughout the United States, but its roots can be traced to Tennessee and its capital of Nashville. The phrase has been described as implying "glorious vittles served with utmost informality."
Some of the entrees that will be available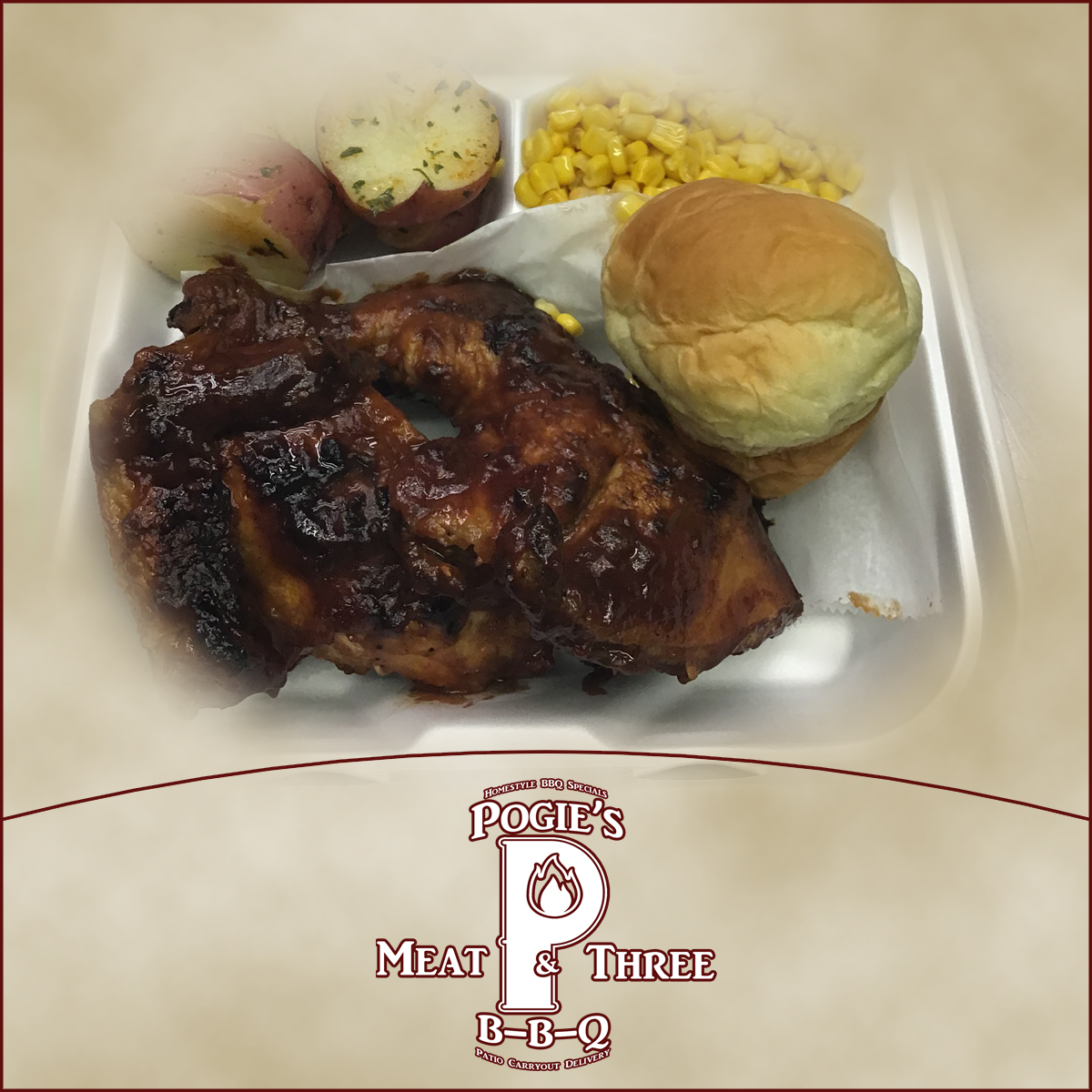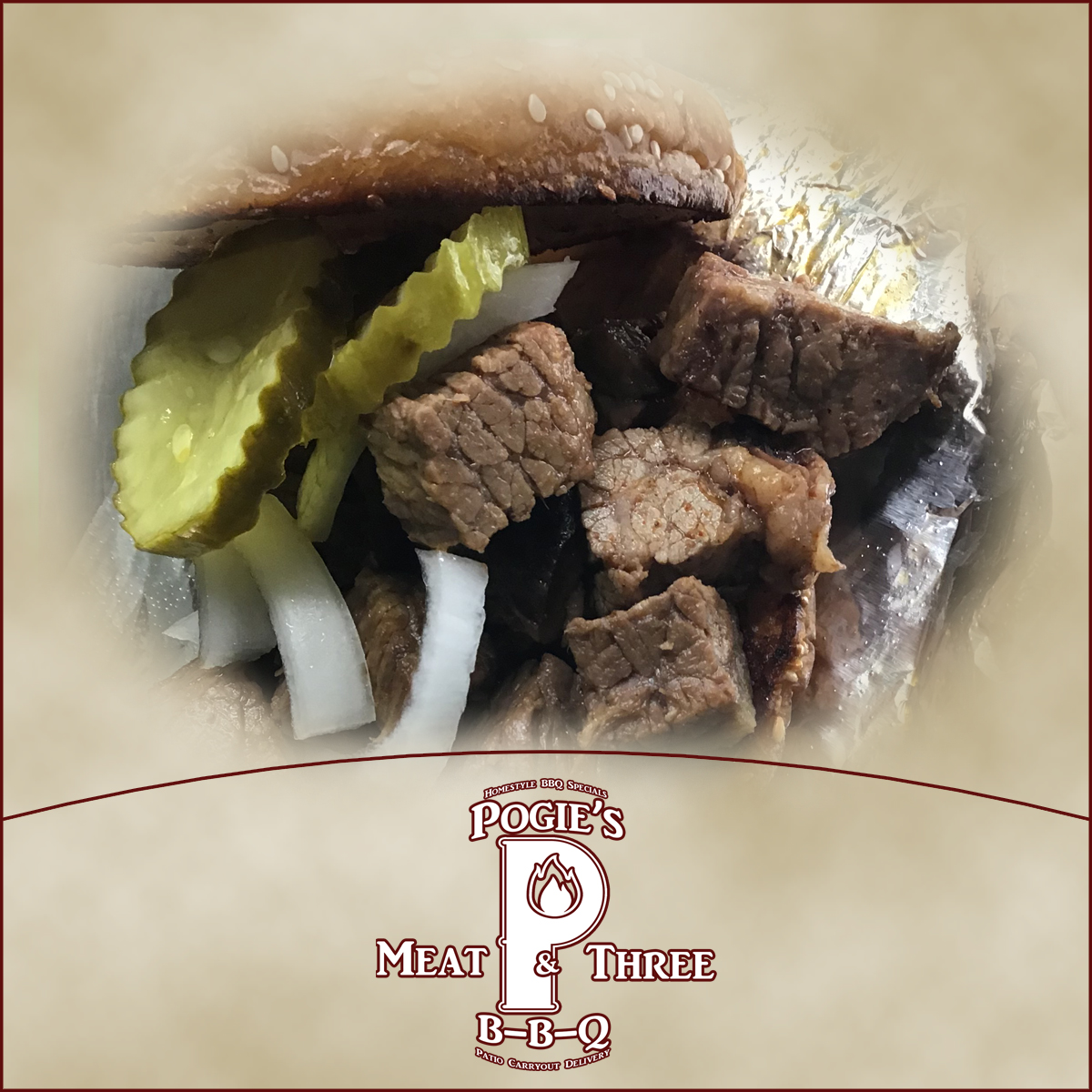 ~Menu Selections Will Change Daily~
Pogie's St. Louis Style BBQ Ribs
Pogie's Boneless Lemon Herb Chicken Breast
Smokes Pulled Pork
Slow cooked BBQ Brisket
Half BBQ Chicken
Slow Roasted Prime Rib
Spicy Shredded BBQ Chicken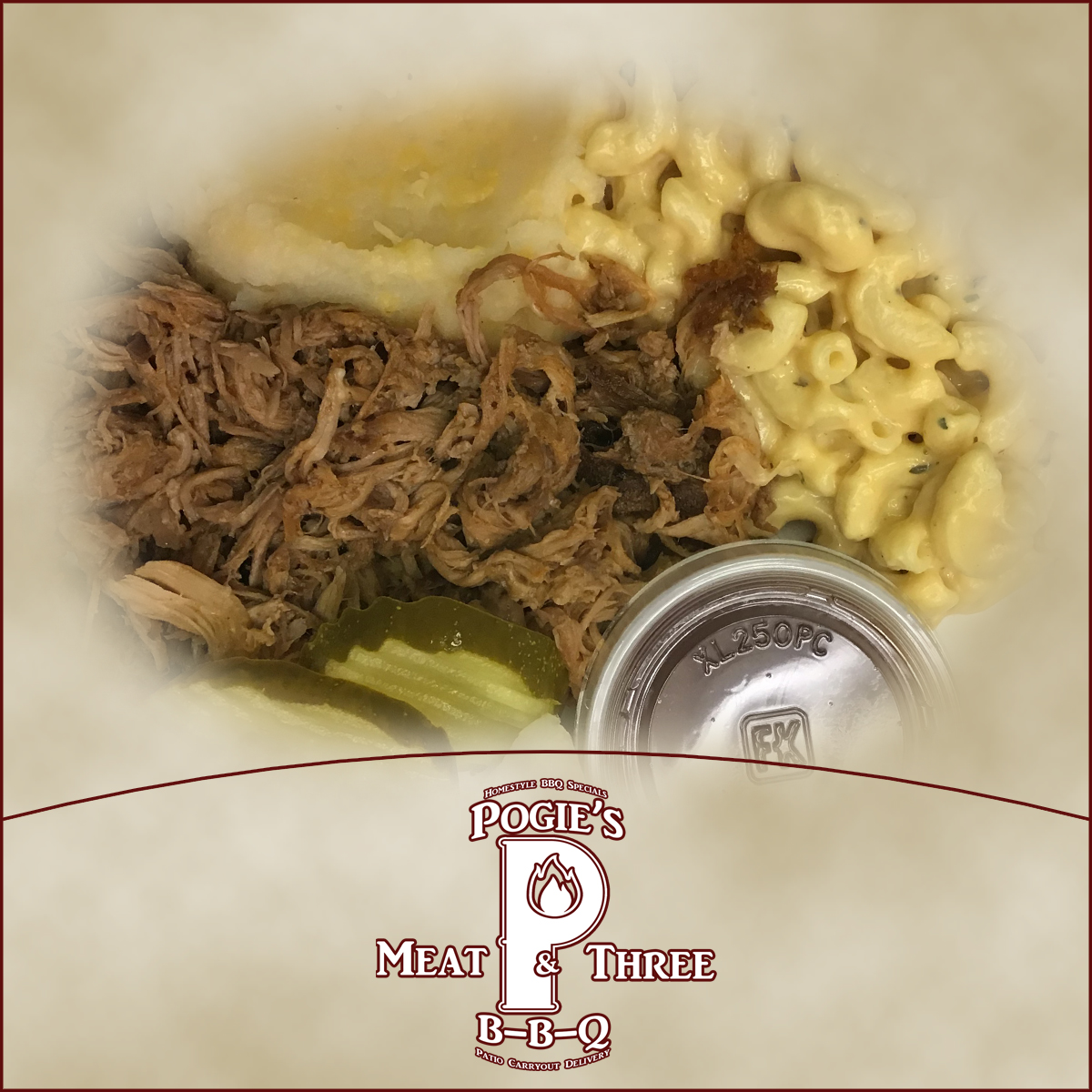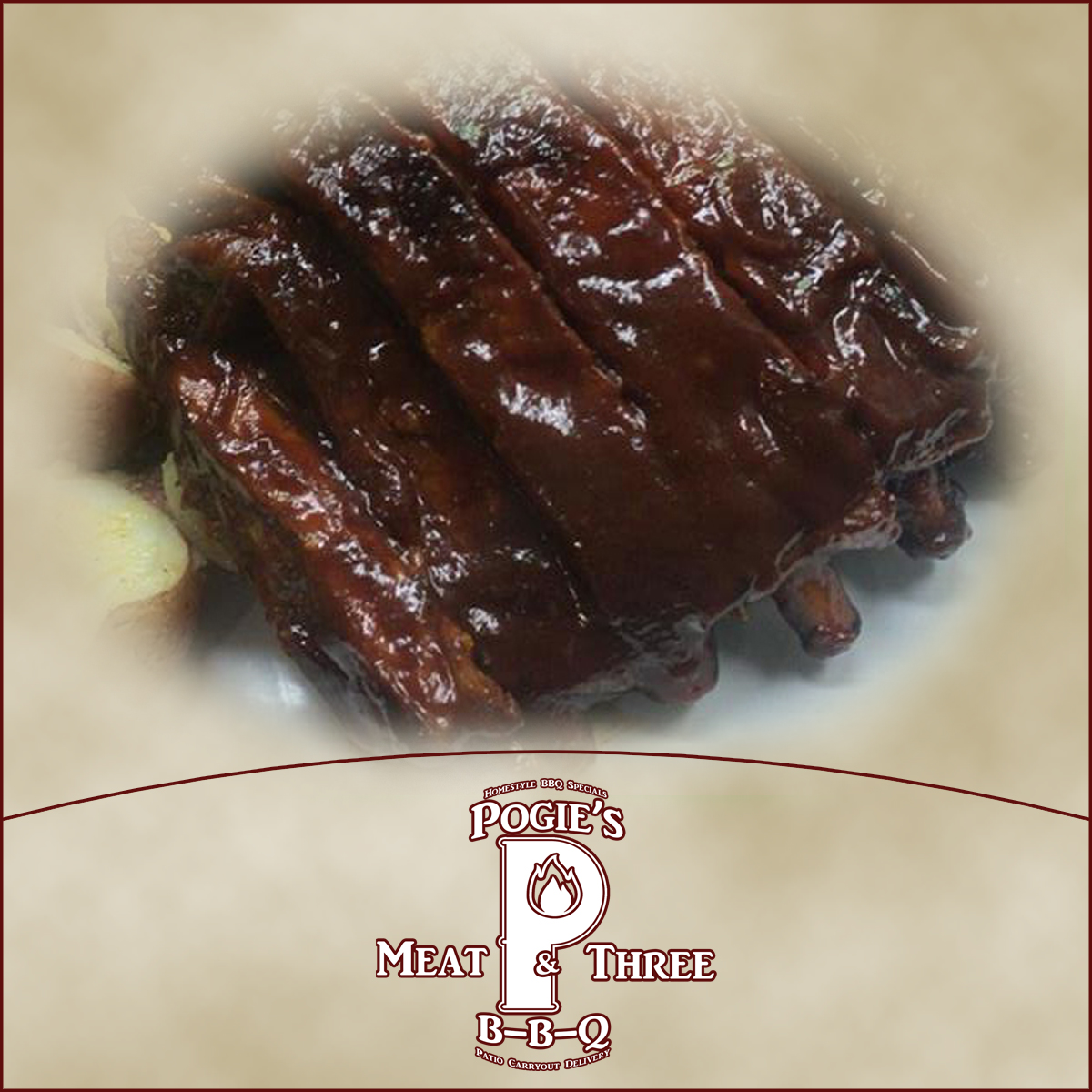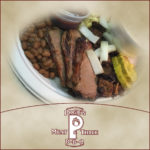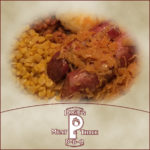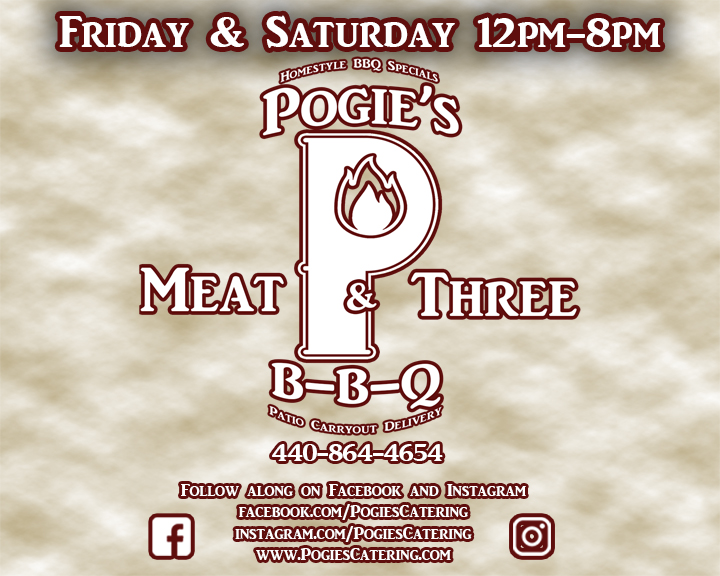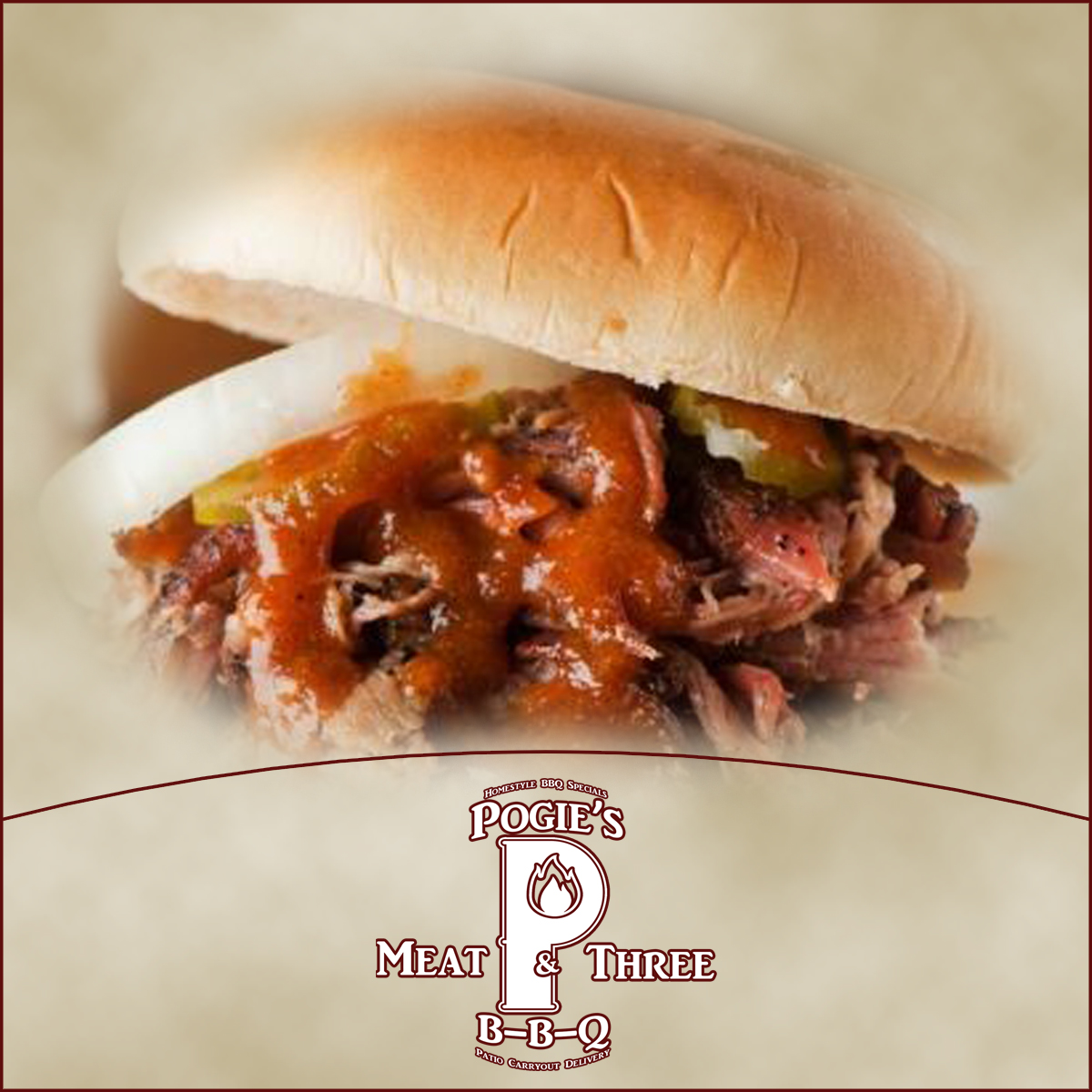 POGIE'S DINNER SPECIALS 4-8PM
(PRE-ORDERS RECOMMENDED)
Friday Night- Slow Roasted Prime Rib served w/ a baked potato, green beans w/ mushrooms & onions, and a roll & butter
Friday Night- Half BBQ Chicken Served w/ 3 sides and a Roll & Butter
Saturday Night- Homemade City Chicken topped with savory pork gravy. Served w/ 3 sides and a roll & butter
Saturday Night- Half BBQ Chicken Served w/ 3 sides and a Roll & Butter