Pogie's Land & Sea Clambake Friday Nights 4-7pm
Pogie's Land & Sea Clambake at The Clubhouse pays homage to our past. We serve up a classic North-Coast Clambake featuring Clam Broth, New England Clam Chowder, A Dozen Top-Neck Clams, A Hand-full of Prince Edward Island Mussels, Grilled Lemon-Herb Chicken, Corn on the Cob, Baby Redskin Potatos, and a Roll & Butter.
Pogie's Land & Sea Clambake this fall only on Friday nights at Pogie's Clubhouse. Pre-orders are recommended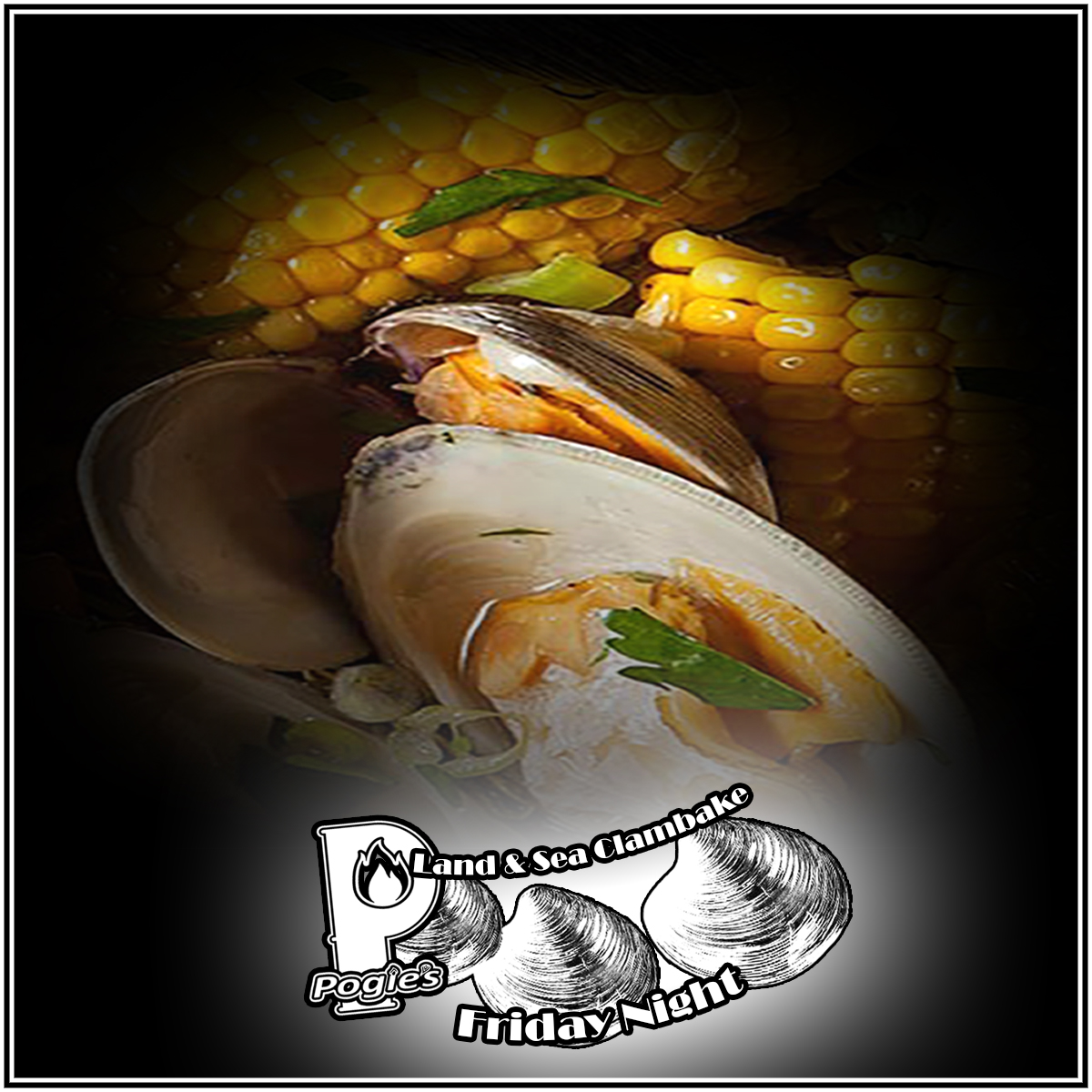 Summertime BBQ
This Summer we're serving our BBQ specials hot off the grill. Pogie's favorites like St Louis Style BBQ Ribs, Boneless Lemon Herb Chicken Breast, and our Slow Cooked BBQ Brisket are just some of the tasty options we'll have available.
Family Meal Specials
Order by the plate or order our Family Meal Special to feed the whole family. You can even pre-order Pogie's Family Meal Special early in the week by Wednesday at 5pm and get a pre-order discount. Our Family Meal Special will feed 4-6 hungry people.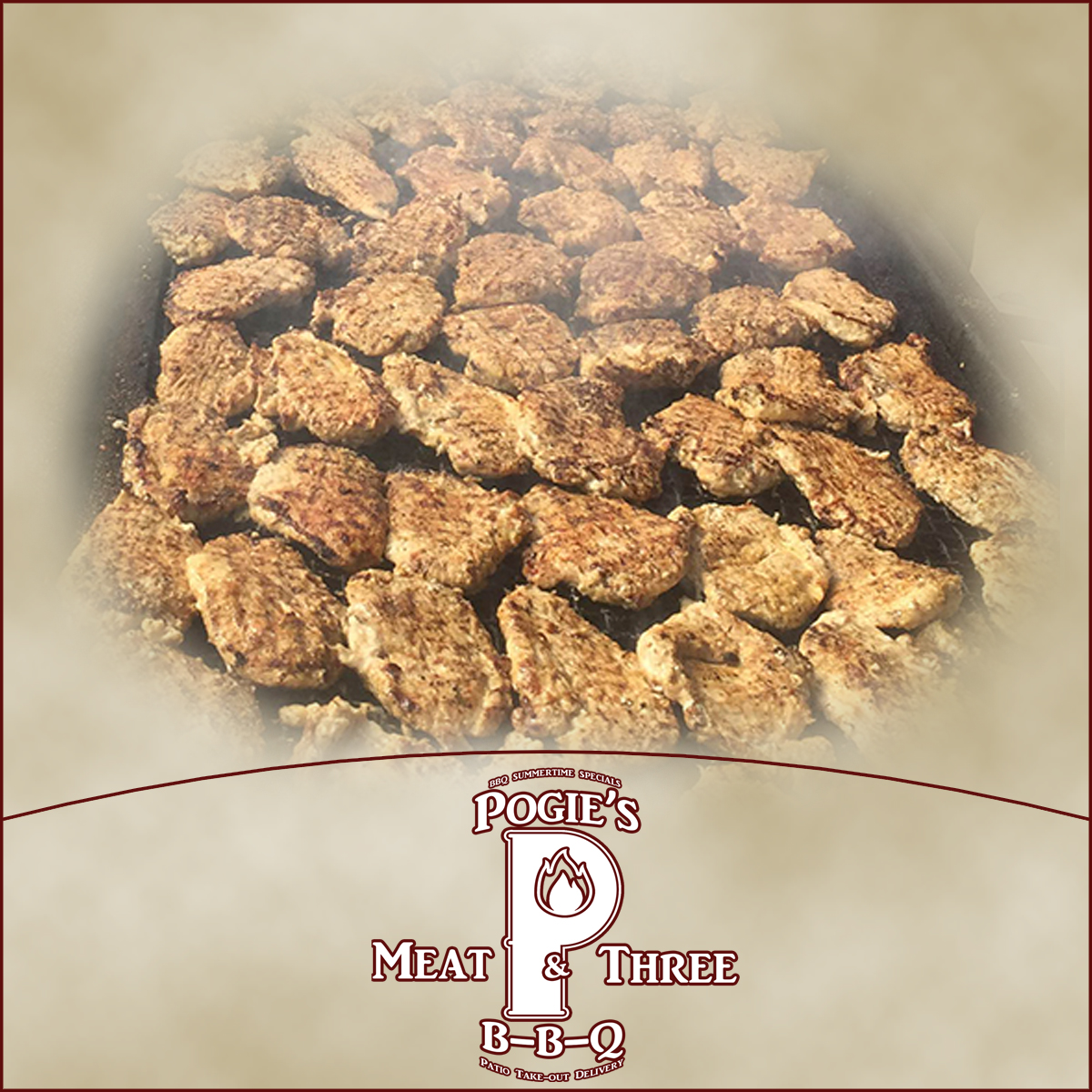 Gift certificates are available!

In the cuisine of the Southern United States, a meat and three restaurant is one where the customer picks one meat from a daily selection of three to six choices and three side dishes from a list that may include up to a dozen other options.

Meat and three is popular throughout the United States, but its roots can be traced to Tennessee and its capital of Nashville. The phrase has been described as implying "glorious vittles served with utmost informality."
Some of the entrees that will be available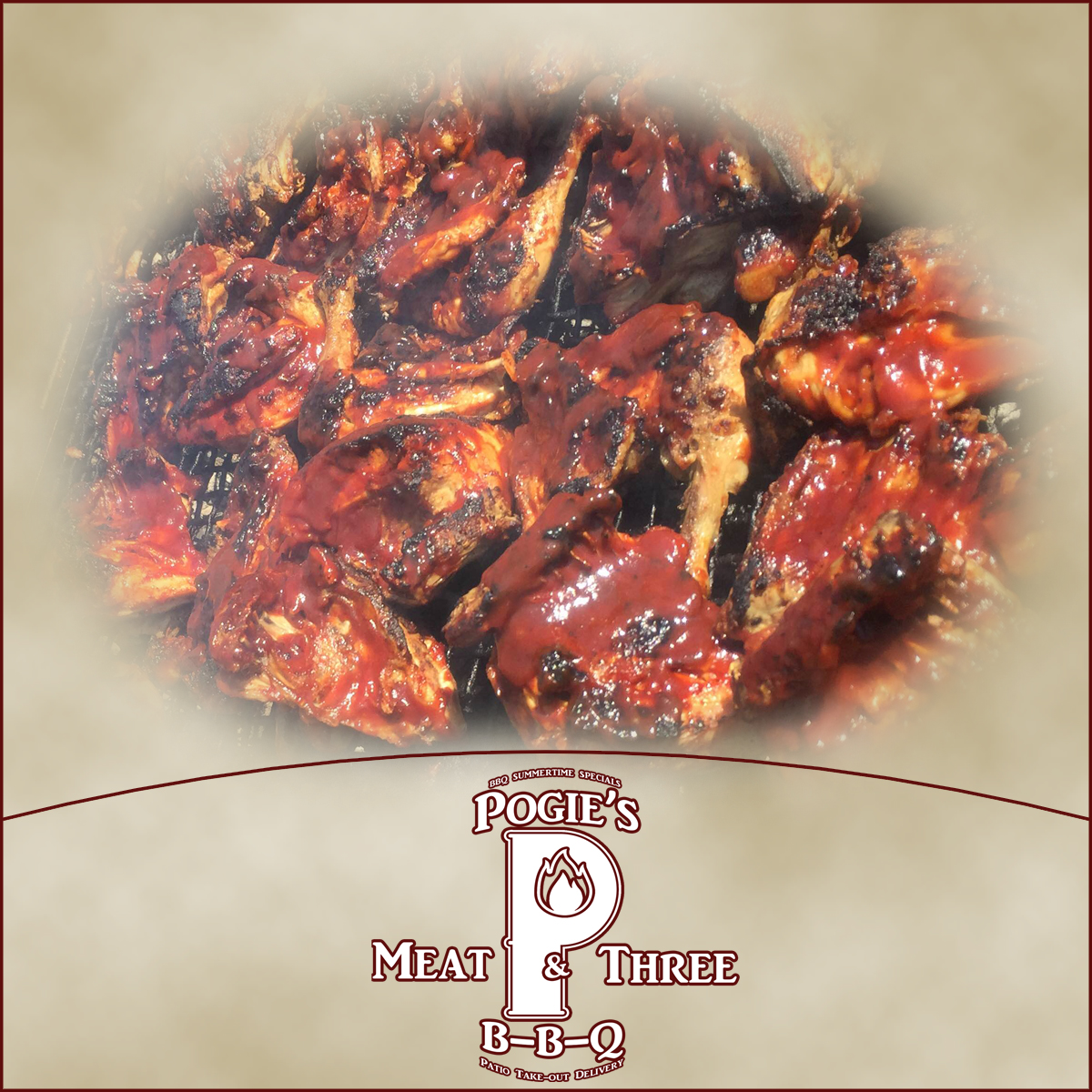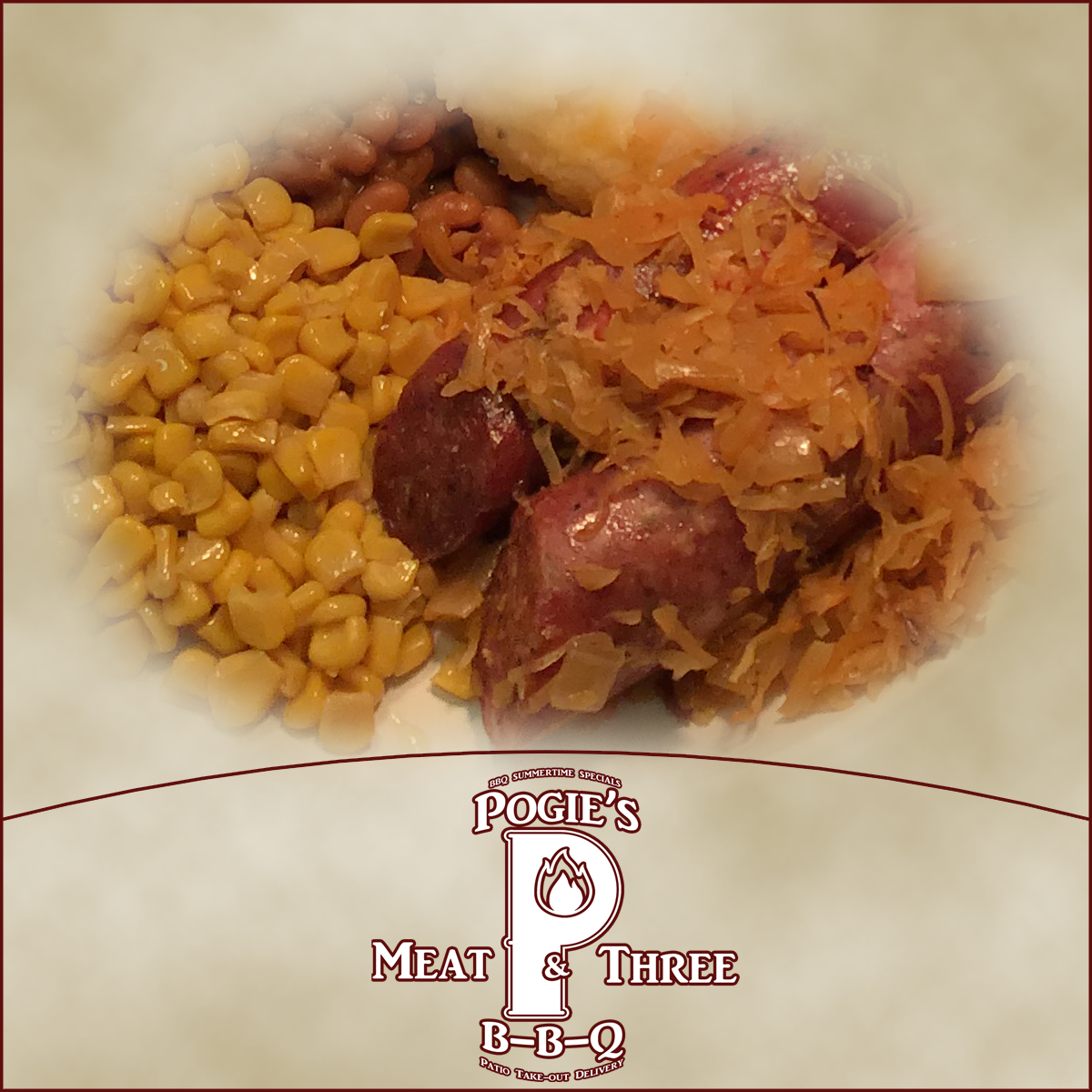 ~Menu Selections Will Change Daily~
Pogie's St. Louis Style BBQ Ribs
Pogie's Boneless Lemon Herb Chicken Breast
Smokes Pulled Pork
Slow cooked BBQ Brisket
Half BBQ Chicken
Grilled Garlic Kielbasa w/ bacon & Beer 'kraut